Zigherana, a momument to remember
by Annalisa Gerola
The life-size bronze sculpture created by artist Livio Conta is in a small plaza next the entrance to the Manifatttura Tabacchi. It's aim is to recall for future generations the importance of the cigar factory in the Vallagarina valley. The figure of the cigar roller (Zigherana) accurately portrays a woman working intently.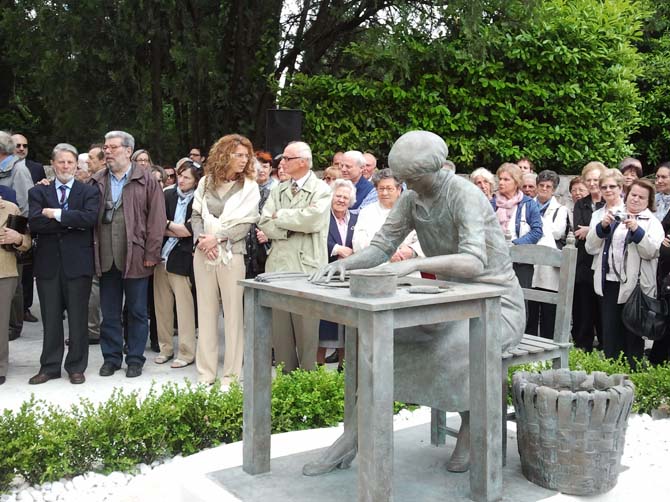 The commision, led by the former MART director Gabriella Belli, chose Conta's work for its ability to communicate the historic and social importance of the cigar roller.
The "Deus ex machina" of the work were Mario Cossali, Nereo Costantini and Gianfranco Zandonati, who got a group of citizens activated. Founded in 2008, the group decided to commemorate the people who came from all over the valley to work at the tobacco plant, especially the women who became the symbol of the factory.
The committee worked solidly to spread the word about funding the new statue. In fact, one of the goals was to get as many citizens as possible to fund it. Many people, companies and public bodies contributed to the initiative, another way of helping to keep the memory of the "Zigherana" alive.
The names of contributors were published in a book dedicated to the statue project. The book also shows images of the statues that the commission did not select.