Master plan
In 2009 Progetto Manifattura completed a master plan for renewing the historic Rovereto tobacco plant. The master plan was created with the assistance of a team (Arup, Kengo Kuma & Associates, CarloRattiAssociati, Kanso) with a broad set of competencies: economic analysis, urban planning, and architecture. The master plan is a guideline for detailed planning and construction to come and is the result of many people working together to define the future of a clean technology and green building cluster including the company's Steering Committee and public input. The grand goal is to create a local skills community in green building and clean technologies.
The master plan presents a broad vision of a renewed Manifattura that upholds two main principles: sustainability and innovation.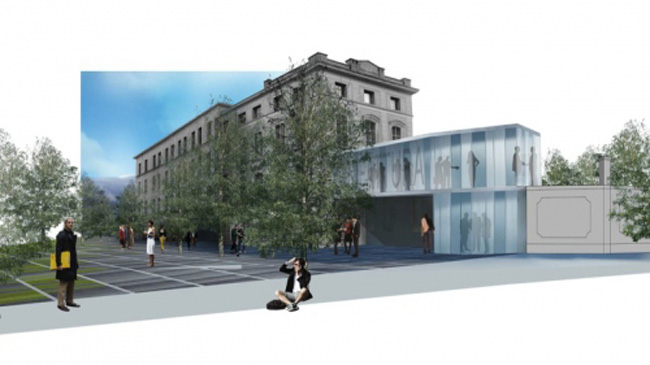 Sustainability: The master plan defines the criteria for making the former tobacco plant into a show case of clean technology solutions. The design of work spaces in the new buildings will meet the highest standards of energy efficiency and reduced environmental impact and will achieve LEED Italia certification.
Innovation: The master plan establishes a set of criteria for environmental use that aims to encourage creativity and interaction. The design of the work spaces and the public areas is mainly oriented toward goals that favor, host and publicly present open innovation processes. Moreover, the new Manifattura must have a strong architectural identity.
The master plan was approved by the Executive Council of the Autonomous Province of Trento on 9 June, 2010.
Master plan team
The master plan was created by an international team of designers and consultants:
Arup – technological solutions that would make the complex sustainable from environmental and energy use perspectives.
Kengo Kuma & Associates e CarloRattiAssociati – architectural design and urban planning.
Kanso – technical/economic analysis and definition of the kinds of companies that will become tenants.

Advisors
Local advisors to the master plan team were asked to provide a local voice for issues concerning design and urban planning:
arch. Mario Agostini
arch. Giovanni Marzari
arch. Ruffo Wolf