Boh Lab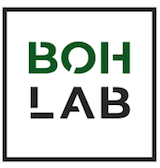 BOH LAB, an acronym for Bio-architecture Oncoming High-tech Laboratories, is an innovative start-up in the sustainable construction sector.
It is proposed to offer modular prefabricated modular units, configurable online by the final buyer. Solutions for housing, hospitality or commercial purposes, energy self-sufficient, made using environmentally sustainable materials and techniques, produced and assembled with innovative methods. Structures that fit consistently in the landscape and environmental context where they are located without significant alterations to the surrounding nature. The goal is to recover an optimal dimension of the relationship between the person and the ecosystem in which he lives.
BOH LAB is also committed to the development, design and production of interior furnishings made with environmentally friendly materials and techniques, which include innovative home automation solutions aimed at energy saving, personal well-being and domestic agriculture.
Activity area:
Sustainable building
Telephone:
+39 347 1586152