Bluetentacles ltd.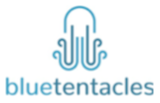 Bluetentacles has been founded by a group of experienced engineers with multiple skills in the fields of Web Based Irrigation and Monitoring Systems, IoT Infrastructures, Software Development, Environmental Engineering and Agronomy.
All these competencies have been put together to create a company able to compete and succeed in the fields of Irrigation, Precision Farming and Environmental Monitoring at a global level.
The company develops, produces, sells and maintains wireless Irrigation and Environmental Monitoring Systems based on a reliable, flexible and user friendly Software Platform and dedicated Hardware (Field Controllers and Devices). Bluetentacles Systems can control all kinds of actuators (valves' solenoids AC/DC, pumps, electrical devices, etc.) and collect data from all kind of sensors (On/Off, Counters, Analog). Furthermore, their systems can be integrated in already operating Irrigation Systems maintaining the existing hardware, all this with limited interventions and costs.
Activity area:
Sustainable agriculture
Telephone:
+39 328 7477998