BiCiPoP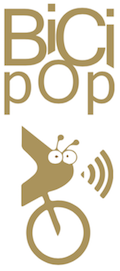 It is a new green mobility service to visit and to get to know the city, comfortably seated on a high-tech rickshaw booked by a mobile reservation application. With BiCiPoP you can: select the service you need, the parcours, the number of passengers, the meeting point, multimedia contents... and pay in one click. BiCiPoP will be at the meeting point at the pick up time.
The geolocation service will allow you to get up-to-date information on what you are looking at or on what you are going to visit.
And thanks to BiCiPoP, green advertising gets on board too: origina high-impact graphics on a unique vehicle. The characteristic and green Advertising is reservable directly from your mobile phone.
Activity area:
Sustainable mobility