Moretto Andrea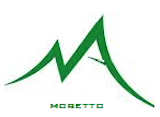 Andrea Moretto's project arises from the idea of recycling and reusing recovered and ecological materials; he is inventing a new concept of reusing materials - recycling -, the use of ecological materials - sustainability - and the value of unique objects - luxury.
This leads to reinventeded products which are 100 % recyclable, giving life to a line of furniture and exposition shelves of inedited shapes and with an eye towards design thus obtaining products in harmony with the new necessities of functionality, elegance, originality and quality to introduce them in a new life cycle with a new and elevated value.
Andrea Moretto re-reads the objects of our day-by-day life, re-interpreting them in harmony with the new requirements of the environment and sustainability and, with creativity, bestows them with a new concept.
Activity area:
Recycling, upcycling, sustainable furniture
Telephone:
+39 370 3086941