Takta Sharif Corrosion of Hadi Beirami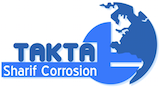 Corrosion is a phenomenon of degradation of materials that produces a great impact from a social, environmental and economic point of view. Today, concrete is the most widely used building material in the world. In the Trentino region corrosion of concrete structures is very important, because deicing salt is used on roads especially in the winters. Based on new researches, the methods previously used do not give sufficient guarantees and we must provide sufficient protection for these structures.
Our Goals during this entrepreneur are as follow:
Production of a SOFTWARE which has kinetical approach (Galvano Static Pulse method and Electrochemical Impedance Spectroscopy method) to estimate the remaining life time of Reinforced Concrete Structures and assessing corrosion in these structures for the first time in Trentino region;
Perform applied research projects to invent high-efficiency materials at lower costs in the field of cathodic protection of concrete structures using NANO technology;
Evaluation of the behavior of cathodic protected reinforced concrete structures by assessing protection criteria and monitoring of current and voltage with HIGH precision.
Activity area:
Green Building, Providing Services for Corrosion Assessment and Cathodic Protection
Telephone:
+989 12 385 0467