BAN Trentino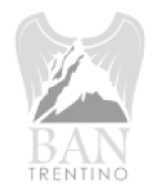 Among the most important goals of this association founded in 2011 there is the aim to develop, in Trentino as in other regions previously, the role of an informal investor in risk-capitals also called business angel. Typically a business angel is an informal investor, not institutional, who invests his own capital in one or more start-ups or enterprises with a good potential to grow, becoming in that way its shareholder and taking over some responsability within the enterprise. Especially, given his entrepreneurial nature, his experience in management, his contact network and his real estate, he is in the position to facilitate the start up and the development in new economic initiatives in various sectors.
Support activities for Progetto Manifattura companies includes:
- financial planning, management oversight, company finance, and analysis of national and international tax regimes.
- business plan creation
- product industrialization and productionproccess development
- business model review and sales strategies.
- review and help with pitches
Business incubation formula:
Innovation Factory
Activity area:
Investment & Consulting
Telephone:
+39 347 5232997