Seelko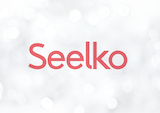 We are convinced that true innovation in the field of energy lies in differentiating between energy sources and minimizing electricity consumption.
Our mission is to rethink domestic heating systems, concentrating on energy recycling in a way that takes into account lifestyles and the environment.
Seelko develops cogeneration systems integrated with biomass thermal generators and is seeking to create a new technologyand quality standard that will eliminate dependence on electricity.
Business incubation formula:
Greenhouse
Activity area:
Energy efficiency in domestic installations
Telephone:
+39 348 7091523