Witted Srl | Technology & Design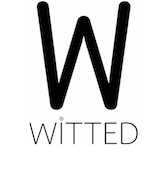 Witted is a research and development start-up focused on innovative greentech products and robotics for the mass market. The company is currently working on a household waste management system and underwater drones.
Witted has been acknowledged as an "Innovative Start-up", and supported by the ERDF (European Regional Development Fund) granting for product innovation. It is proud member of "Green Innovation Factory", "Italian Council for Eco-Innovation" and "Italy Cleantech Network" and partner of the "UK Quantum Technology Hub for Sensors and Metrology" lead by the University of Birmingham for industrialization of the Quantum Sensing Technology.
Witted believes in Innovation through sharing, and has a spin-off: the outreach facility called WitLab, the Rovereto makerspace, engaging the public on the most modern prototyping methodologies and technologies.
Activity area:
Greentech products and Medical sensors, R&D, fast prototyping
Telephone:
+39 0464 443339